UNIVERSITY OF SS. CYRIL AND METHODIUS FACULTY OF PHILOSOPHY – SKOPJE
INSTITUTE FOR SECURITY, DEFENSE AND PEACE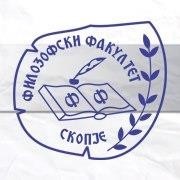 INTERNATIONAL ACADEMIC CONFERENCE
RETHINKING MECHANISMS FOR SECURITY, PEACE AND DEVELOPMENT
4-7 September 2022, Dojran, Macedonia
Dear colleagues,
The Institute for Security, Defense and Peace, at Ss. Cyril and Methodius University in Skopje is pleased to invite scholars and researchers to take part in the forthcoming annual international academic conference, to be held on 4-7 September 2022 in Dojran. This time the annual conference is devoted to rethinking mechanisms for security, peace and development which are linked with overall changes, including politics, military, geopolitical, economic, societal and ecological questions.
The conference aims at providing a forum for the exchange of academic knowledge and empirical findings about the new mechanisms and challenges for security (individual, societal, regional, international and global), acquiring new knowledges about their nature in order to be aware of all the dangers, redefining concepts and systems of security, and intensifying actions on all levels in order to improve security and peace.

The idea is to bring together scholars not only from the different countries but also from different academic fields. The working language is going to be English, while the participation could be with a written contribution or oral presentation.
Upon peer review process, the papers will be published in the international academic journal Security Dialogues.
The aim of the conference is multifold:
To promote a better understanding mechanism for security, peace and development. As organizers of this event, we would like to host a fruitful and open dialogue between the members of the academic community and the representatives of relevant national and international actors.
To develop ideas about new research projects and practices aimed at improving networking and giving practical assistance in times of crisis;
To stimulate rethinking about the level of preparation and possible reform of the security sector as well as of the other national and international agencies in time of health, public, economic and societal crisis.
Among a vast list of possible themes to be discussed, we propose but not limit ourselves to the following ones:
Rethinking International Security and Peace Agenda
Deconstruction of the New Forms of Structural and Cultural Violence: Possible Responses
The EU Strategy in Dealing with Insecurities and Conflict
Security and Peace Education for the New Century
Rethinking Democracy, Human Rights and Security Nexus
Challenges for Sustainable Peace and Development
Rethinking Human Security: Genuine Concerns and/or Biopolitics?
Rethinking Collective Security and Peacekeeping through the Gender Prism
International Peace & Security in a Time of Pandemic with COVID- 19
Conflict-Poverty Nexus: How to Break the Cycle?
Rethinking Disarmament, Demobilization and Reintegration Programs
Rethinking Policies for Adaptation and Disaster Risk Reduction
Rethinking the Relationship of Migration, Environment and Climate Change
Rethinking the Concepts of the Modern Company in the Private Security Sector
INTERNATIONAL SCIENTIFIC COMMITTEE
Vancho Kenkov (president of the International Scientific Committee). Members of the Committee: Zoran Nacev (Macedonia), Rina Kirkova Taneska (Macedonia), Iztok Prezelj (Slovenia), Jasmin Ahić (Bosnia and Herzegovina), Andreas Stergiou (Greece), Ivo Josipović (Croatia), Marika Djolai (Germany), Želimir Kešetović (Serbia), Desirée Pangerc (Italy), Giray Sadik (Turkey), Frank Reininghaus (Gerrmany), Ivan Nađ (Croatia).
ORGANIZING COMMITTEE
Tanja Miloshevska (Macedonia), Biljana Vankovska (Macedonia), Oliver Bakreski (Macedonia).
Technical secretary: Goran Zendelovski (Macedonia).
DEADLINES FOR APPLICATION AND SUBMISSION OF PAPERS
Submission of abstracts by 31 January 2022
Notification about the acceptance of the abstract 15 February 2022
Submission of papers by 31 May 2022
Reviewing procedure by 25 June 2022
Conference fee payment deadline 5 July 2022
PAPER SUBMISSION
The participants with written contributions are expected to submit a paper abstract in English at the latest by 31 January 2022 to: tmilosevska@gmail.com and zendelovski@fzf.ukim.edu.mk

The number of entries per author is limited to two (2) papers (i.e., author of one paper and/or co-author of another).
The full papers should be sent at the latest by 30 May 2022.
The papers received after this date will not be considered and will not enter the review procedure for publication. The papers with positive blind peer-review will be published in the international scholarly journal Security dialogues (http://periodica.fzf.ukim.edu.mk/sd/about.html).
CONFERENCE FEE
Author: € 80 (payment until 05 July 2022 with positive review)
The conference fee refers to active participation at all sessions, conference materials, dinners, break refreshments and publication of the papers.
The fee is to be paid to the following bank account: Name: UKIM Filozofski fakultet Skopje
IBAN: MK07 1007 0100 0038 485 SWIFT BIC: NBRM MK 2X
Bank details: National Bank of The Republic of North Macedonia Address: bld. Kuzman Josifovski Pitu br. 1
1000 Skopje North Macedonia
Correspondent bank: Deutsche Bundesbank Zentrale
Address: Wilhelm Epstein Strasse 14 Frankfurt am Main
Germany
SWIFT BIC: MARK DE FF
The proof of payment (copy of the payment slip) should be sent to the following addresses:
E-mail address: zendelovski@fzf.ukim.edu.mk